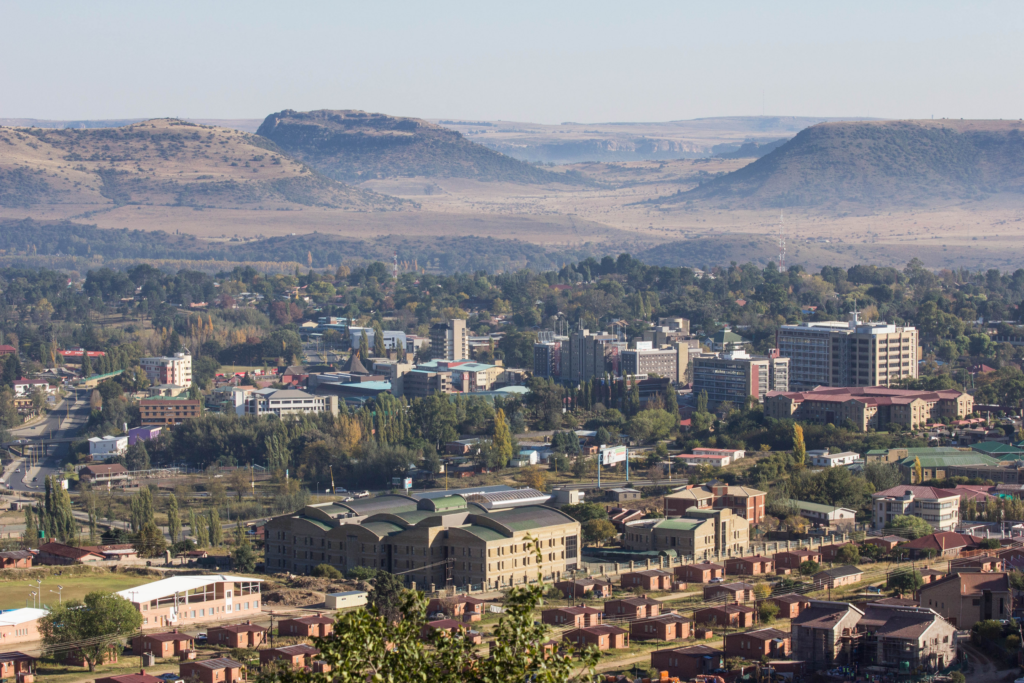 MASERU, Lesotho, 30 August 2023 -/African Media Agency(AMA)/-Many Basotho youth proactively seek training beyond formal education, and almost 65 percent of them aspire to become an entrepreneur instead of waiting for a wage job in the public sector. This reveals the high educational and career aspirations of many youths in Lesotho, according to the Lesotho Youth Aspirations Survey undertaken and presented in Maseru by the World Bank.
The survey was conducted in collaboration with Lesotho's Department of Youth in the Ministry of Gender, Youth, Sports, Arts, Culture, and Social Development (MGYSACSD), as well as with youth and university associations. It sought to understand youth challenges and aspirations, to help give youth a voice, and to inform interventions designed to improve productivity and employment.
The young population of Lesotho accounts for nearly 40% of the country's total population, and this group constitutes the country's most productive asset—human capital. However, almost half of this capital is not fully used, with 40 % of youth not in employment, education, or training.
"Investing in people is a central driver of growth and productivity in all countries around the world. Thus, having such a big portion of youth idle is a missed opportunity for the country. There is an urgent need to reengage with the youth, as persistent educational and professional disengagement can have long-lasting consequences for their social and economic participation, and for the country itself," says Yoichiro Ichihara, World Bank Country Resident Representative for Lesotho.
The gender dimension is critical when looking at the findings of the survey, with many of the trends and results indicating bigger obstacles, as well as worse results for women in the labor market. The survey complements the findings of the 2022 Lesotho Gender Assessment, launched with the Department of Gender in MGYSACSD. The assessment finds that, despite women's better educational outcomes, many get less return on their investment when transitioning to the labor market.
For instance, the labor force participation rate is higher for males (52.3 percent) than females (43.8 percent); women also make up a larger proportion of unemployed and inactive groups. Nonetheless, Lesotho has a high percentage of firms owned by women, although female-owned businesses in Lesotho tend to start and stay small and are concentrated in a few sectors. The constraints faced by them include an overreliance on informal sources of finance, low credit history, and a higher rejection rate of their applications for loans.
Some of the policy recommendations stemming from the survey and the assessment include supporting youth to stay in school and making it easier for them to return if they drop out; preparing girls for employment in higher-earning fields; and enhancing financial inclusion, business development services, and capacity building to support youth entrepreneurs.
Ensuring youth programs are multi-faceted, and encompass both economic (training, employment/entrepreneurship) and social pillars (income support, behaviors, and norms, mental health), is key to improving labor market outcomes in a gender equitable fashion. To support narrowing the gender gap, the Gender Assessment recommends complementary ways forward, such as providing comprehensive gender-focused business development services (especially in rural areas), developing new mechanisms for evaluating women's creditworthiness, and building the capacity of both bank and nonbank financial institutions to address discrimination and support the effective implementation of laws.
Distributed by African Media Agency (AMA) on behalf of The World Bank