Tsitsi Masiyiwa will advocate for strong African political leadership against NTDs and prioritise resource mobilisation that supports sustainability.
The appointment marks a pivotal moment calling for African leadership to eliminate NTDs which impact over 600 million people on the continent and cause deaths of more than 170,000 people annually.
LAGOS, Nigeria,17 August 2023 -/African Media Agency(AMA)/- The END Fund, a leading collaborative philanthropic fund dedicated to ending neglected tropical diseases (NTDs), today announced the appointment of Tsitsi Masiyiwa as Board Chair. She succeeds William (Bill) Campbell, appointed in 2012 as inaugural Board Chair by the organization's founders, Legatum. Under his leadership, the END Fund has mobilised resources from more than 6,400 donors to deliver over 1.5 billion treatments through locally-driven NTD programs in 31 countries targeting intestinal worms, schistosomiasis, lymphatic filariasis, river blindness, trachoma, and visceral leishmaniasis.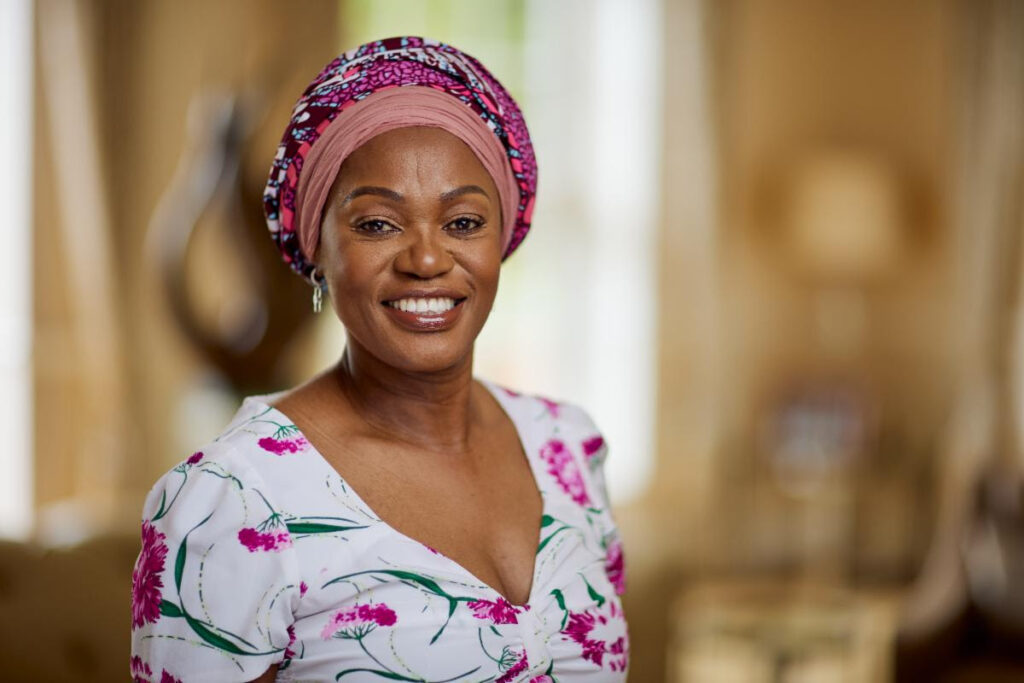 Speaking on behalf of the END Fund, Campbell said: "Tsitsi Masiyiwa is a deeply respected philanthropist and social entrepreneur, well known for her effective advocacy and exemplary leadership, particularly through her role as Chair and Co-Founder of Higherlife Foundation. The END Fund's growth and impact has been one of my life's biggest achievements and there is no one better placed to entrust this to than Tsitsi. Her vision, experience, and networks will accelerate and focus the END Fund's ambitions, and enable us to deepen our impact in new ways. I believe having Tsitsi's voice at the forefront of the conversation on NTDs will increase the urgency and prioritization of this issue among key decision makers, from heads of households to heads of state, and finally bring an end to NTDs in our lifetime."
Tsitsi Masiyiwa has been an integral part of the END Fund's journey since its inception in 2012. Over the past six years, she has served as a member of the END Fund board, before stepping up to the position of Co-Vice Chair in 2022.
NTDs affect over 1.7 billion people worldwide, with over 40% of the global NTD burden concentrated in Africa. As Board Chair she will champion the importance of African leaders owning and leading the agenda on addressing the NTD disease burden which, according to the World Health Organization, costs African economies billions of dollars every year in lost revenue.
"It's an honour to be appointed as Chair of the END Fund," Tsitsi Masiyiwa said. "Having witnessed the incredible impact of the organisation first-hand, I'm excited to lead our efforts towards even greater sustainability by empowering affected communities to take the lead in eliminating NTDs. We are all responsible for ending NTDs. I look forward to working with governments to highlight their efforts and encourage greater ownership so we can end the scourge of NTDs for good."
The END Fund's Chief Executive Officer, Ellen Agler, shared her perspective on how meaningful Mrs. Masiyiwa's appointment is: "As a long-standing supporter and friend to the END Fund, Tsitsi has been an inspiring champion and activist ensuring that African governments, philanthropists, and private sector leaders are in the drivers' seats of the disease elimination agenda. She knows how to effectively connect her work with communities to conversations on the global stage to accelerate progress to end the suffering caused by these ancient diseases. I couldn't be more excited by the opportunity to serve with her in her new role as END Fund Board Chair."
Over the past two decades, Tsitsi Masiyiwa has become a leading philanthropist and advocate for gender equality. In 1996 she co-founded the Higherlife Foundation with her husband Strive. Higherlife Foundation fosters thriving individuals, communities, and sustainable livelihoods through investments across four pillars – health, education, climate-smart agriculture, and disaster preparedness and recovery.
In addition to her role as Chair of the END Fund, Tsitsi Masiyiwa is Chair of Higherlife Foundation, Delta Philanthropies and Co-Impact.
Distributed by African Media Agency (AMA) on behalf of The END Fund.
About the END Fund
The END Fund is a leading collaborative philanthropic fund dedicated to ending neglected tropical diseases (NTDs) that limit the lives and livelihoods of 1.7 billion people globally. Through our partners, we support country-led programs that control and eliminate intestinal worms, schistosomiasis, lymphatic filariasis, river blindness, trachoma, and visceral leishmaniasis.
We efficiently put private capital to work in support of NTD programs that are innovative, integrated, cost-effective, and sustainable. By facilitating strong partnerships with governments, private sector, multilateral organisations, and local program partners, we collaboratively support national disease programs that improve the well-being of communities. More at www.end.org
Additional Information on Tsitsi Masiyiwa
Tsitsi Masiyiwa is an African philanthropist, social entrepreneur, and champion for gender equality.
In 1996, she co-founded Higherlife Foundation with her husband, Strive. The foundation works across education, health, food security, and disaster preparedness to support African countries to achieve upper-middle income status. In 2017, Tsitsi established Delta Philanthropies as a vehicle for impact investing and grant-making.
Mrs Masiyiwa is the Chair of Higherlife Foundation and Delta Philanthropies. Tsitsi is also the Chair of Co-Impact, the Chair of END Fund.
As a result of her work and experience establishing and growing Higherlife Foundation over the last twenty-six years, Tsitsi has become an advisor and thought partner to universities, national leaders, and social entrepreneurs on issues of education, health, leadership development, gender, and youth empowerment